Landscaping and Lawn Care
Custom Outdoor Kitchens, Brick and Stonework, Firepits, Outdoor Lighting
Call for Estimates
901-405-1315
MID-SOUTH CURB APPEAL, LLC OFFERS INNOVATIVE AND FUNCTIONAL LANDSCAPING THAT MAKES A STATEMENT WHILE COMPLIMENTING YOUR PERSONAL STYLE. OUR PROFESSIONAL LANDSCAPERS WANT TO ASSIST YOU IN CREATING A LANDSCAPE THAT REFLECTS YOUR PERSONALITY AND STYLE.
We design landscape and outdoor areas for your yard to enjoy with friends and family.
The team at Mid-South Curb Appeal, LLC understands that with beautiful landscaping and proper drainage and irrigation systems in place, not only is a home's value increased, but the owner's enjoyment is enhanced.
Mid-South Curb Appeal, LLC is dedicated to designing a solution to meet your specific landscape needs, including:
Sod and sodding services natural and artificial
Flower, plant and tree selection
Custom brick and stonework
Custom decking
Irrigation
Exterior lighting
General landscape design
Leaf removal
Lawn care and maintenance
Water features
Drainage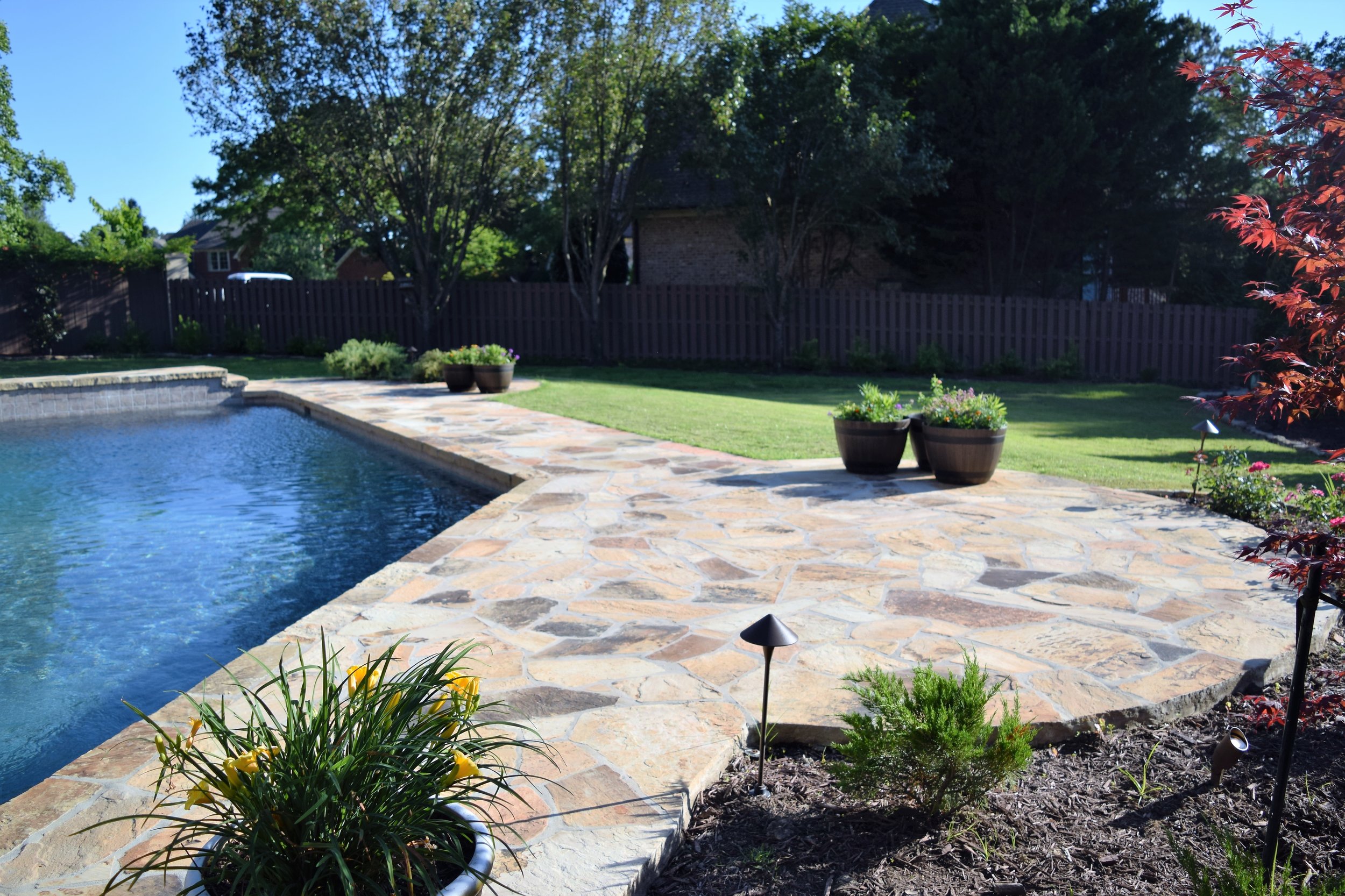 Contact us today to set up an appointment to get one step closer to having the landscape you've always wanted.